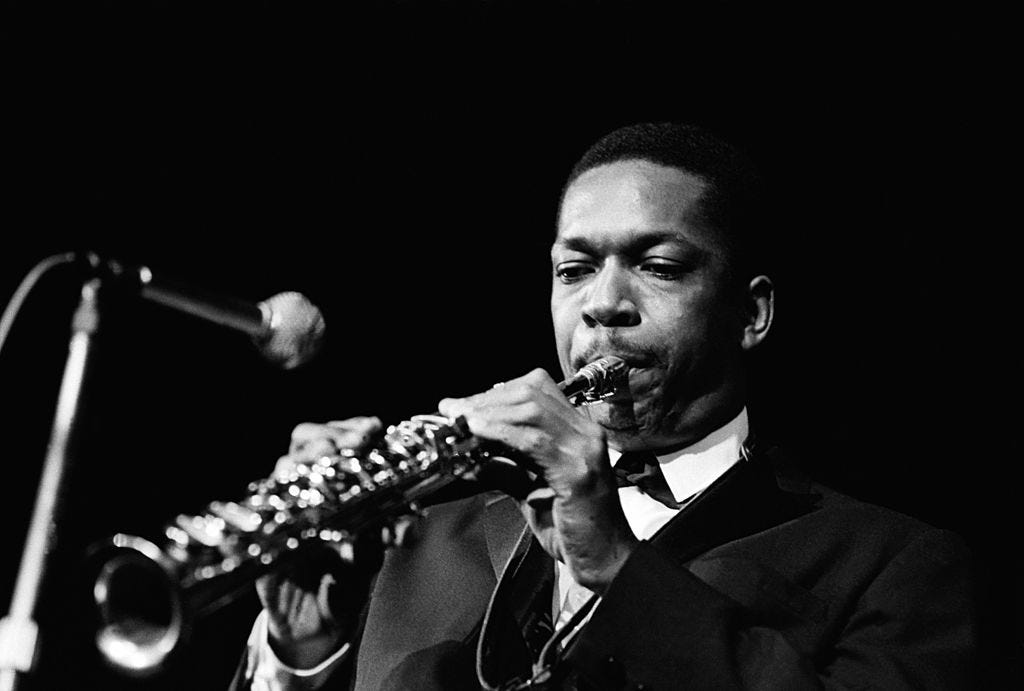 A wonderful letter from jazz saxophonist John Coltrane to Downbeat Editor Don DeMichael on the force that drives an artist. From the book Letters of Note: Music
Hear Coltrane's words read aloud: The Creative Urge – by Shaun Usher – Letters of Note
Here's an excerpt. Hit the link to read/hear the whole thing. And subscribe to the newsletter; lots of good stuff from Letters of Note. Here's the clip:
Many thanks for sending Aaron Copland's fine book, "Music and Imagination." I found it historically revealing and on the whole, quite informative. However, I do not feel that all of his tenets are entirely essential or applicable to the "jazz" musician. This book seems to be written more for the American classical or semi-classical composer who has the problem, as Copland sees it, of not finding himself an integral part of the musical community, or having difficulty in finding a positive philosophy or justification for his art. The "jazz" musician does not have this problem at all.

We have absolutely no reason to worry about lack of positive and affirmative philosophy. It's built in us. The phrasing, the sound of the music attest this fact. We are naturally endowed with it. You can believe all of us would have perished long ago if this were not so. As to community, the whole face of the globe….